If you're dating a guy in his 50's it's definitely different to dating a guy in his 40's or 30's then the following will explain why.
If your a but apprehensive about dating an elderly guy in his 50's then don't worry. Most guys who are dating and in their 50's are no different to anyone else. There are however a few important points to be aware of before you go on your first date or are considering the second date.
1) Guys in their 50's are probably more aware of what they are looking for and they are definitely not into playing games. So, if you like this guy be honest about your feeling perhaps not on the first date but after you have met him for a few times. More mature guys have been there and done that and they will sniff out a game player or someone whose not genuinely looking for a relationship. They are definitely not sugar daddies!
2) He's probably been divorced or just out of a long relationship so try not to rush things. Give him space, time and a period to adjust to dating and most of all give him to to get to know who you are. These guys are not into quick flings or one-night-stands. They are out there dating looking for a partner, a friend that they can share a connection with so wham bam fast times are certainly not the order of the day.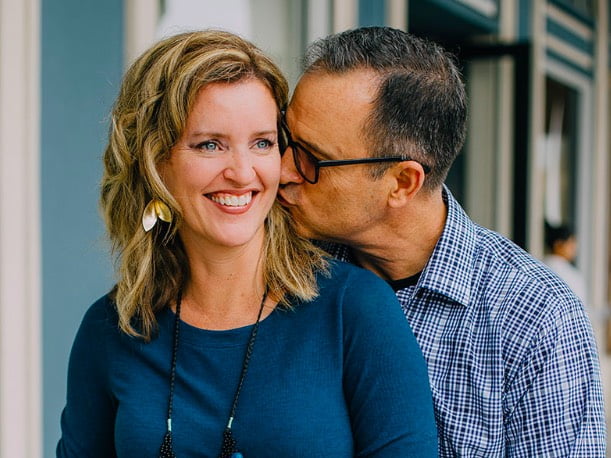 3) If he's out of a divorce or relationship give him space to vent and talk to you about this. It's ok to bring it up but if he doesn't want to talk to you about this drop the subject. Let him make the first move on this topic.
4) Regarding sex, don't be under any illusion that guys in their 50's can't perform as well or better than younger guys. They are more experienced and have a deeper understanding about what women are looking for. So, allow the process to take it's natural course. Never rush it!
5) If you are meeting a guy in his 50's from a matchmaking site like this then he's probably fairly well heeled and is wanting to enjoy his hard earned money. Expect to have some great dates at nice restaurants or intimate bars. These guys have the cash and will want to spoil you a bit if they are into you.
6) Older guys will most likely have kids and so will you so this is a great conversation starter. Talk about your kids schools, where you go with them on holidays, what restaurants you like and perhaps they may even have friends in common…you never know!
7) Be aware that he may be time poor with kids duties or work commitments so keep the first date casual to say an hour over a coffee. Making it relaxed and casual will take the pressure off him. More than likely he's been out of the dating scene for a while so he may be a little rusty and need a casual environment to settle first date jitters.
8) Never be late! Be punctual and if you running late or stuck in traffic shoot him a quick SMS to let him know your timings. Keeping someone waiting is not on – what ever the age.
9) Remember to have fun. This is all about making a connection and meeting someone new so treat this as an avenue in the first instance to meet a new person. Don't place too much  pressure on yourself or burden the date with heavy expectations.
For more dating tips, you have to speak to Robyn our matchmaking expert with over 15 years experience in the dating scene and will be more than happy to help you navigate the often stressful dating world, especially if your in your 50's.
Other great reads:
How To Be Uber Successful In Your Career and Love